The long wait for my third camera phone was worth it. 2 years in the army had deprived me the luxury of snapping away as and when I "desire". Anyway, thats not the point. The point of the blog post is about my first touchscreen smartphone!
I had been eyeing the
HTC Desire
as my post-ORD phone for awhile now. But the price then with a non-data plan was at $498. I knew the price would drop with the
release
of the Desire Z and impending Desire HD. Looks like my wait paid off! In one week, the price dropped to $398 over the Sitex weekend . I snapped it up on the spot.
Here are some specs I pulled from
Wikipedia

Qualcomm QSD 8250 1 GHz Snapdragon
AMD Z430 GPU
3.7-inch 480×800 SLCD screen
5MP camera, autofocus with LED flash
576MB RAM
512MB flash with micro-sd
1400mAH battery
Compass, GPS, accelerometer
Android 2.2 with HTC Sense UI
Enough said. Let the pictures do the talking!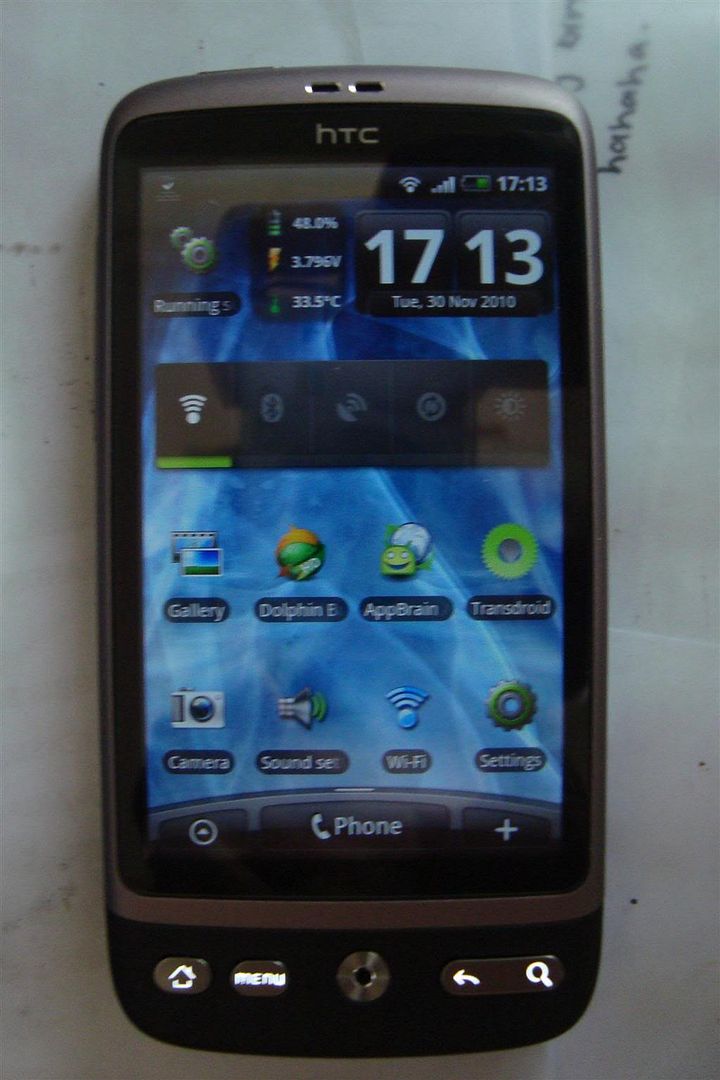 The home screen. 1st of 7 screens available, unlike the stock Android 2.2, which only has 3. I've not used the stock Android 2.2 UI before so I can't say how it compares to other Android phones. The SLCD screen at 800x480 through not as good as Iphone 4's 960x640, is sharp enough for me to not discern the individual pixels at first sight.
One can also customise the desktop with live widgets. I doubt Iphone OS has this capability.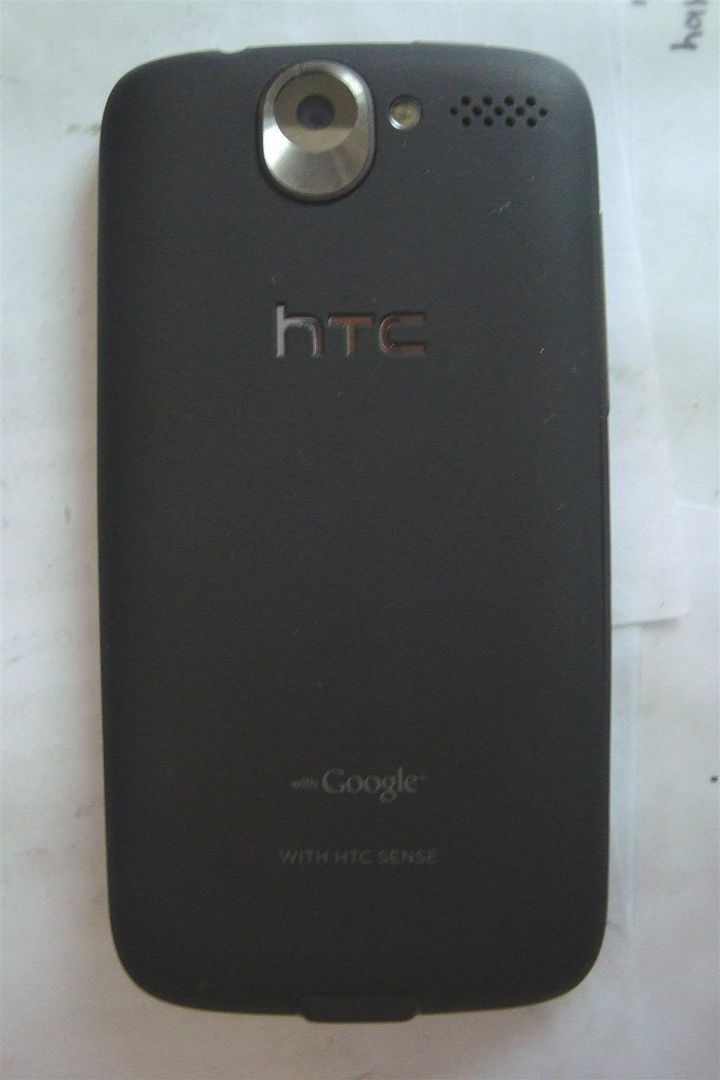 Apple Mac OS deja vu?
This is the part where excites me the most. Its the huge variety of applications available on the Android app market and on third party sites. I don't mean the
number
of apps, I mean the types of apps you are allowed to install.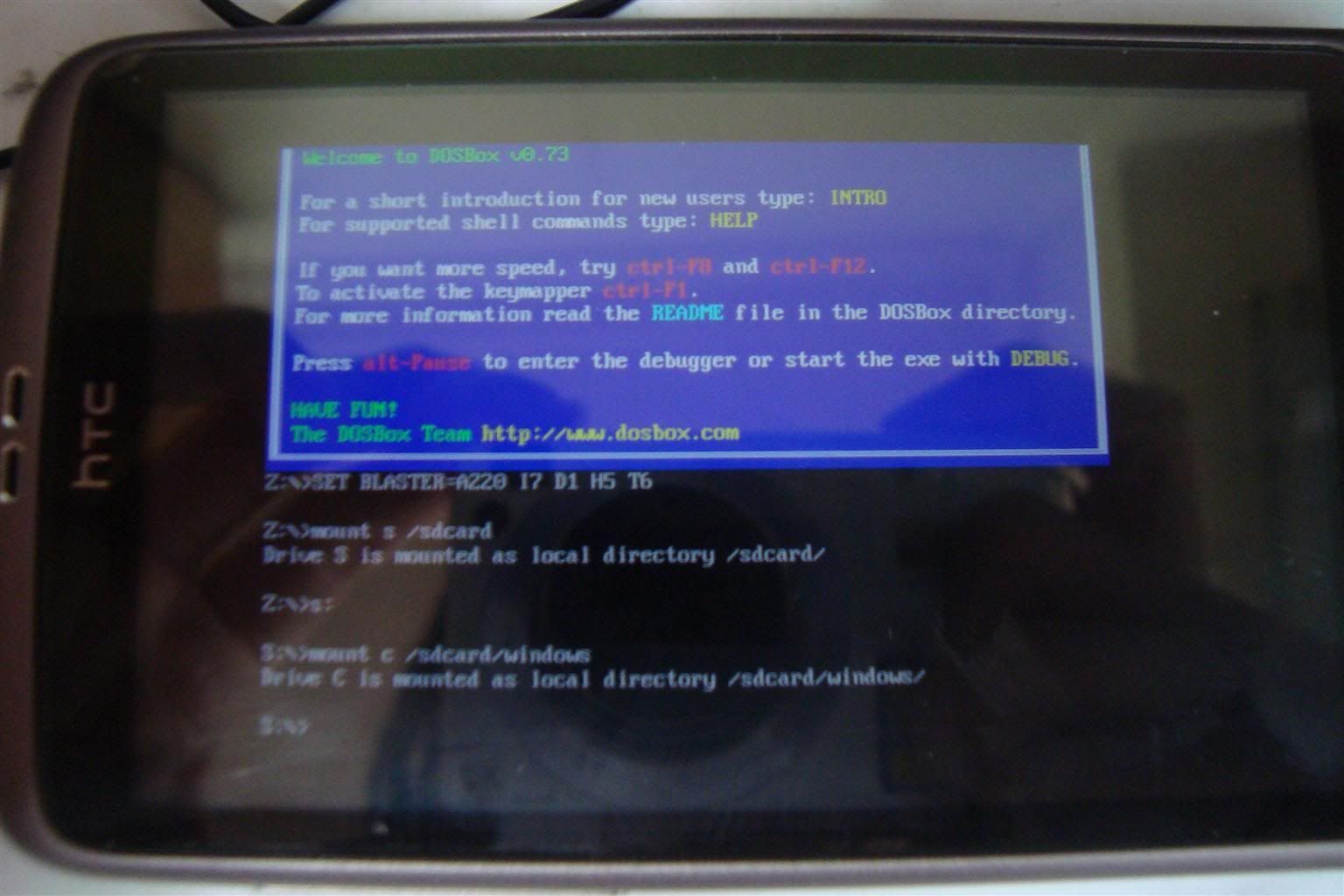 Take the above for example. Its a non-Android-market app called
aDOSBox
. Basically, it allows one to emulate a DOS environment on the phone. What can I do with this? See the next picture for an example.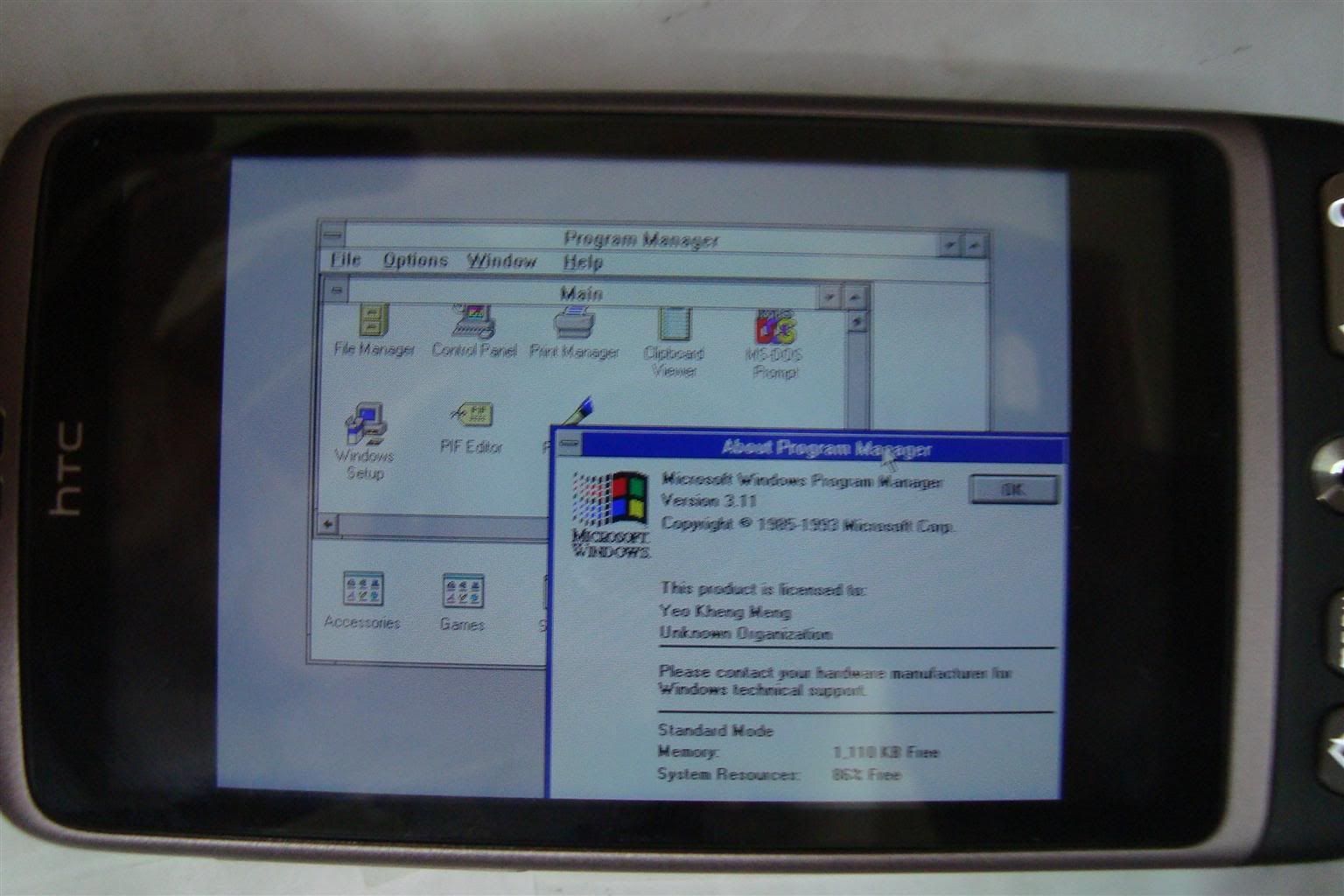 Look closely. Its Windows version 3.11! To save you a google search, its the Windows version that precedes Windows 95. Honestly, this is just a gimmick lah. I can see no practical use for this except for bragging rights and proof of concept.
The main issue here is that the Android OS is very open. Fewer restrictions are placed on application development and installation compared to Apple's Iphone OS (IOS). One can also do much more on the phone without having to step on legal grey areas. To accomplish the above on an IOS device, a jailbreak is a necessary first step provided that you even can find the related app. My phone? I haven't even
rooted
it yet! There exists this option for yet more control but no. Warranty comes first for me this time.
Back to playing with my phone again!
Labels: Science and technology