I ran the 21km Army Half marathon yesterday. After many weekly training sessions in camp and around Singapore, it came to this. The 21km run started at the Padang and took me to East Coast Park before U-turning back.
Pictures of the finisher medal
Front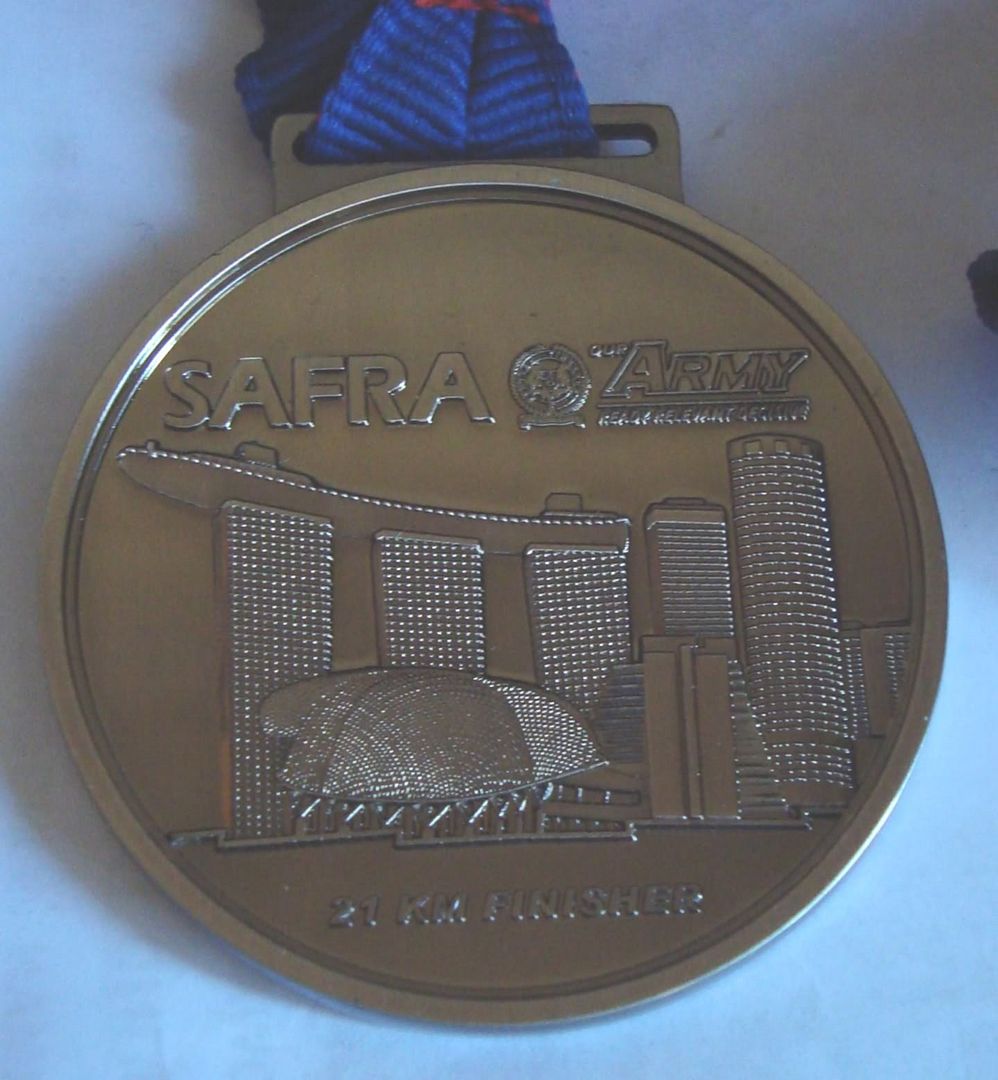 Back
I wouldn't have run in this half-marathon on my own accord. This, I give credit to the army for "forcing" us to take part in the run.

According to my watch, I took about 2hrs 50mins.

Now, my sore legs...
Labels: milestones, NS