As a "helper" in this year's NDP, my family and I were entitled to some tickets to this Combined Rehearsal 3 at the Marina Bay flaoting platform. Still not the full performance though, but good enough to pass off as the actual one. Grab this preview to enjoy the spectacle of what to expect in one month's time.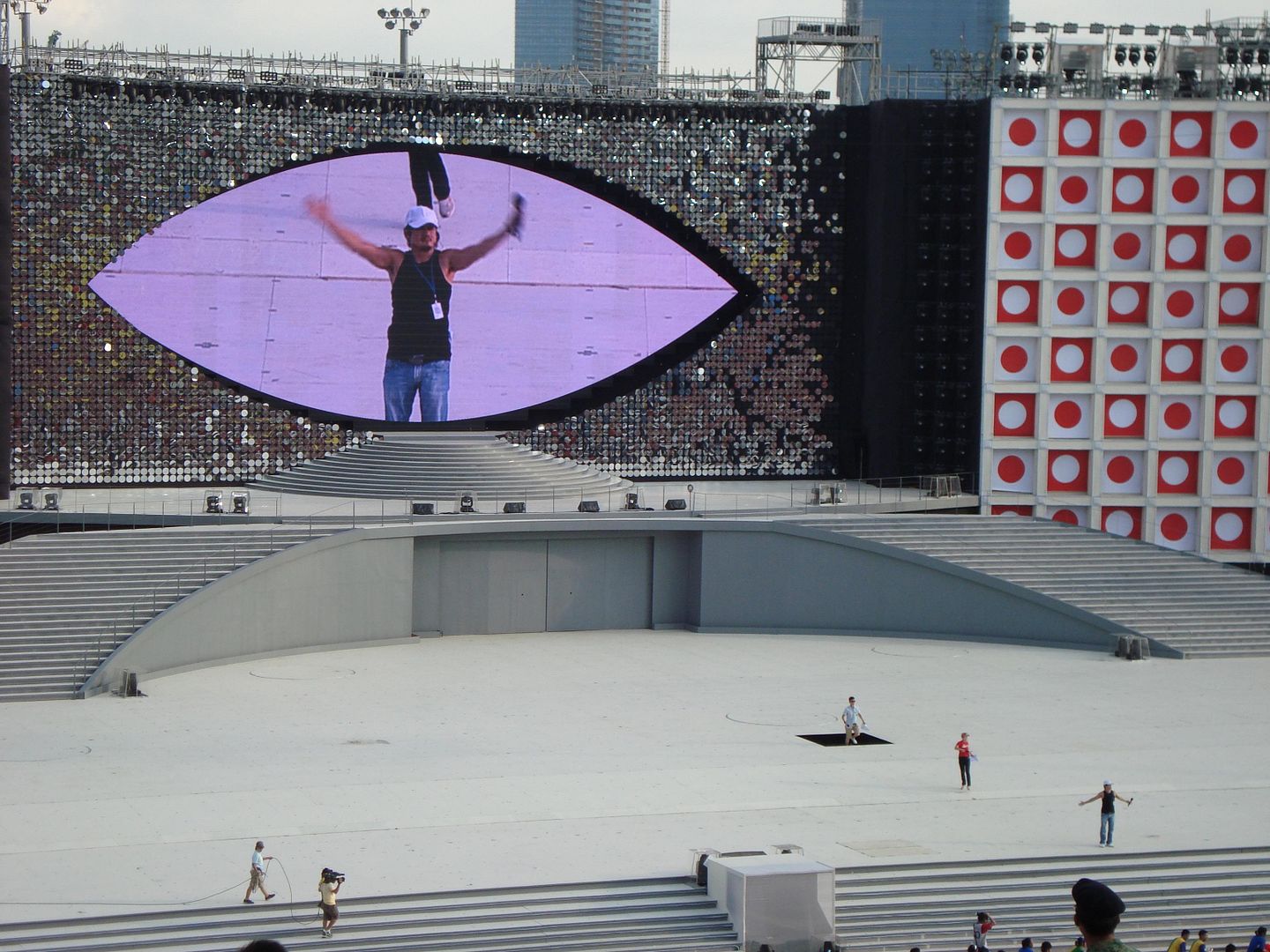 One of the emcees Gurmit Singh kicking off the parade.
Red Lions "taking the plunge".
Emergency!!! Civil Defence and Bomb Squad to the rescue.
Continued.
The next one is supposed to demonstrate our military's readiness.
By sea
By Land. Also showcasing the recently acquired second-hand German Leopard tanks.
A short clip on the Apache stunts. (missed the earlier ones.)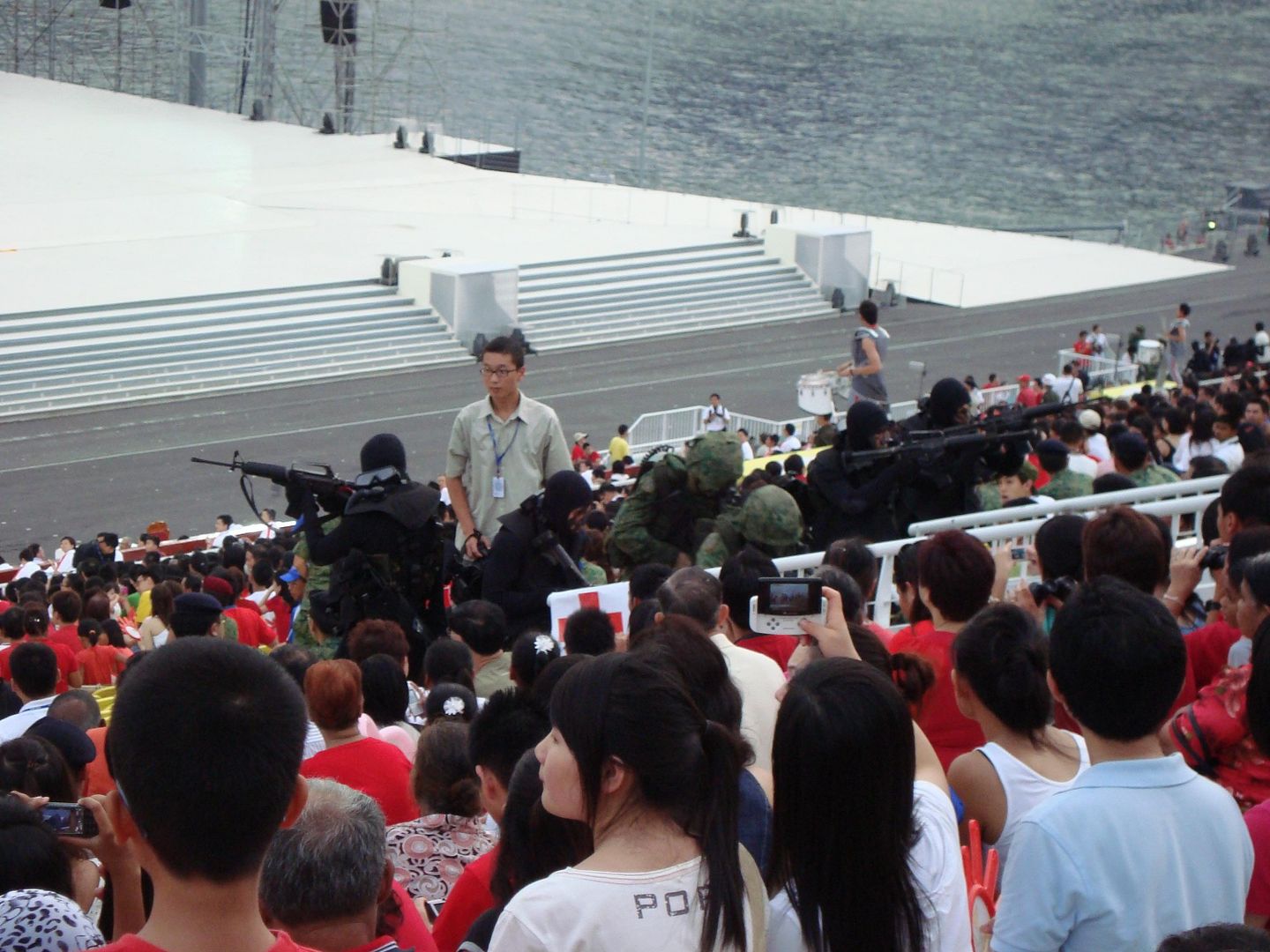 Up close and personal to the audience. Those troops are wearing the new pixelised LBV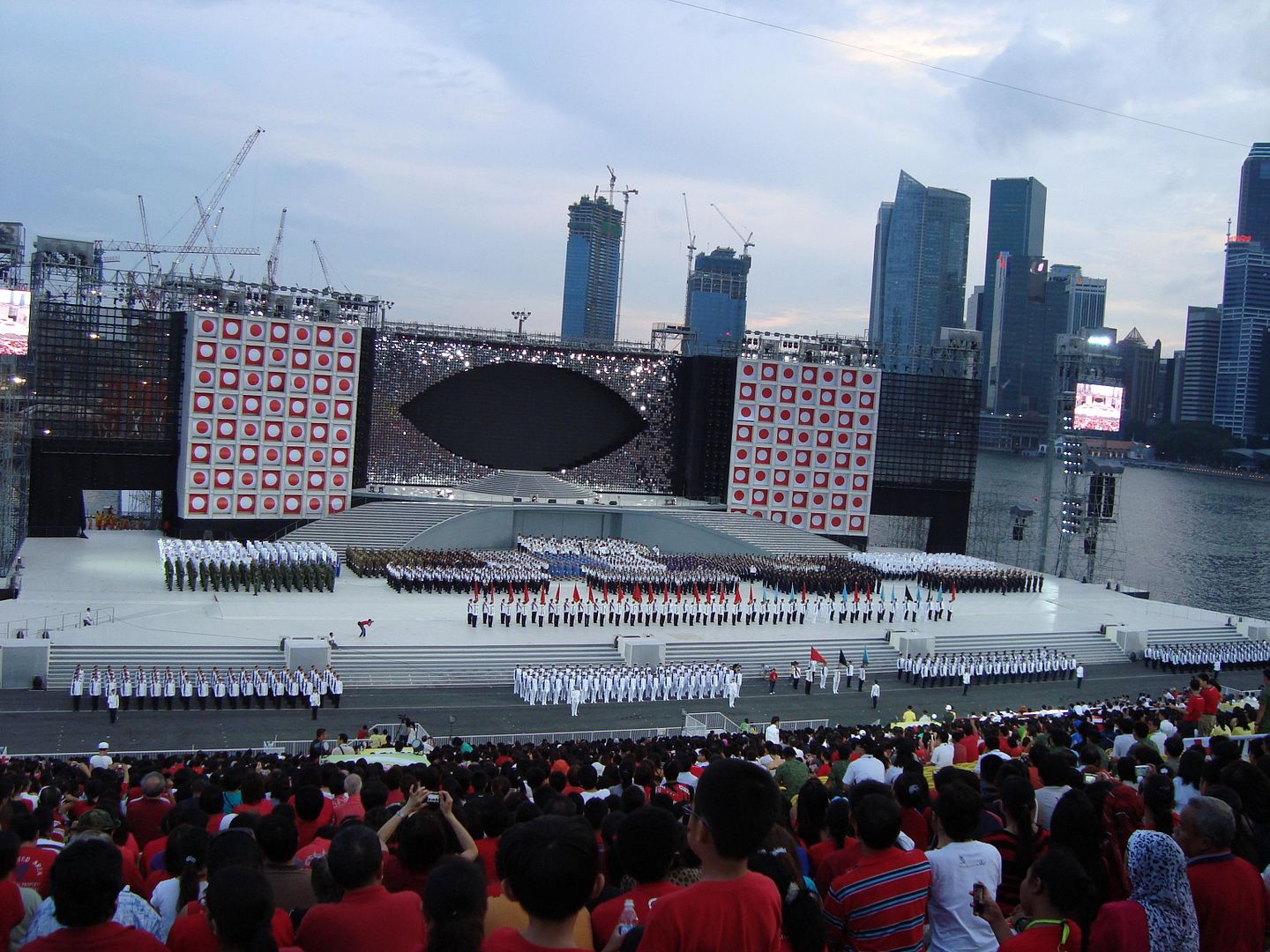 Never forgetting the traditional mass parade of uniformed personnel.
The gun salute from the sea.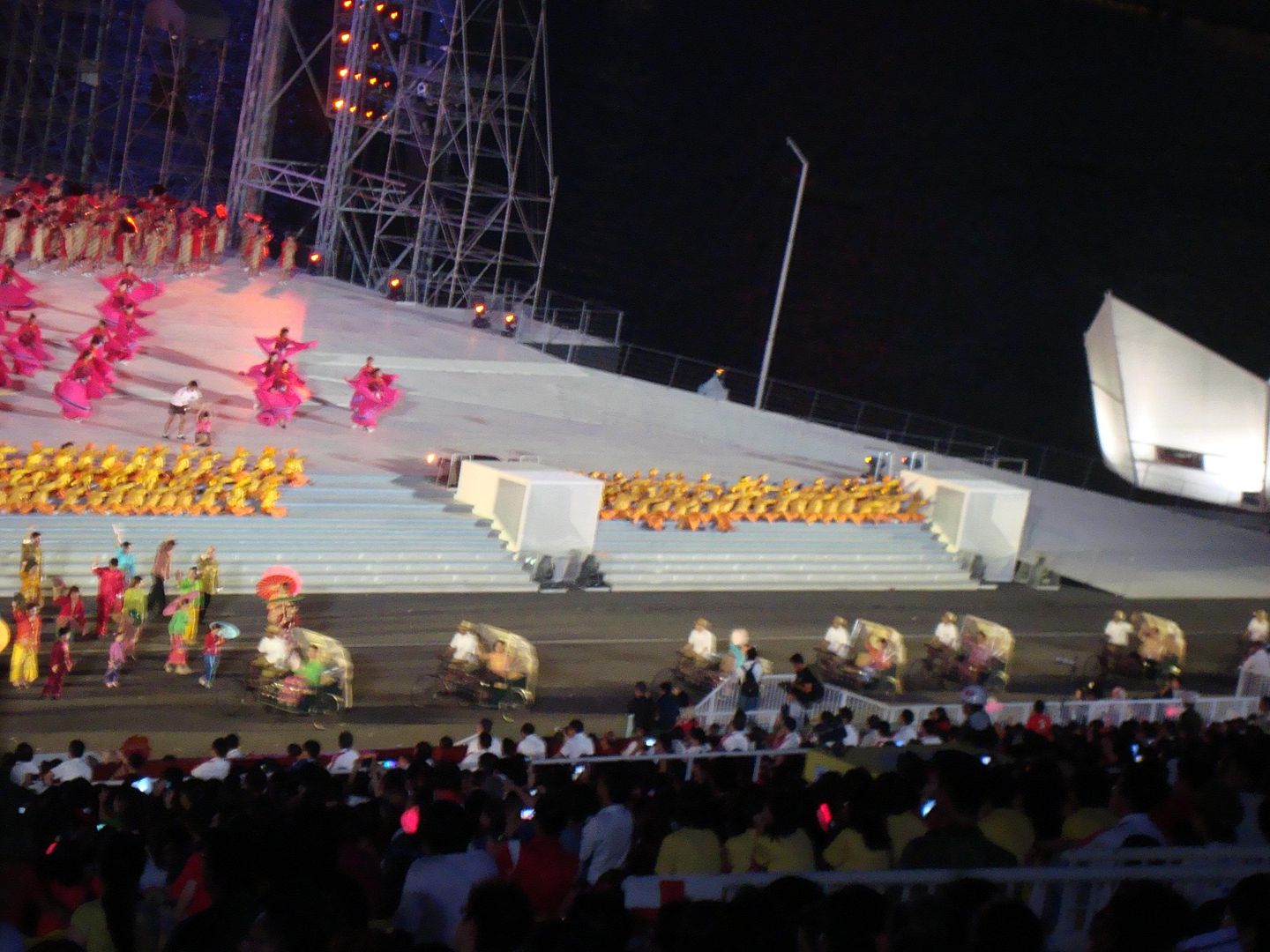 Never seen the flyer illuminated in this manner. Specially installed for the NDP or built-in in the first place?
Those precision squad troops from the Military Police really spent lots of time polishing their performance.
One can only see this in a rehearsal. Stand-ins wearing placards for busy performers.
No NDP parade would be complete without ending in some National Day songs and massive fireworks so here they are.
Phew. Yet another saturday burnt. But it was all worth it despite it being just a rehearsal. The last time I went for the NDP was in Primary 5 and it was just a preview. No actual ones in my life yet. My elders and parents went for one before I was born. A great opportunity for them to take part once again in our nation's birthday. Happy early birthday Singapore!
Labels: Singapore