It has been awhile since our 3-day class chalet ended at 21 November. So my apologies to those who have been eagerly expecting a post on it. I was quite tired and busy till today. Well, so here it is.
I dun have the entire suite of (high-quality) photos, for more, please see kwek's
blog post
. All of the pics here were taken by my handphone. A quite detailed summary of events is also on Gabriel's
blog
.
Some pics taken from kwek's blog.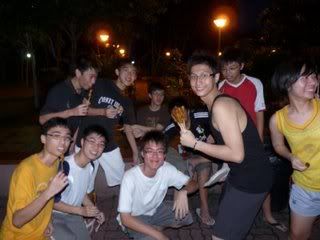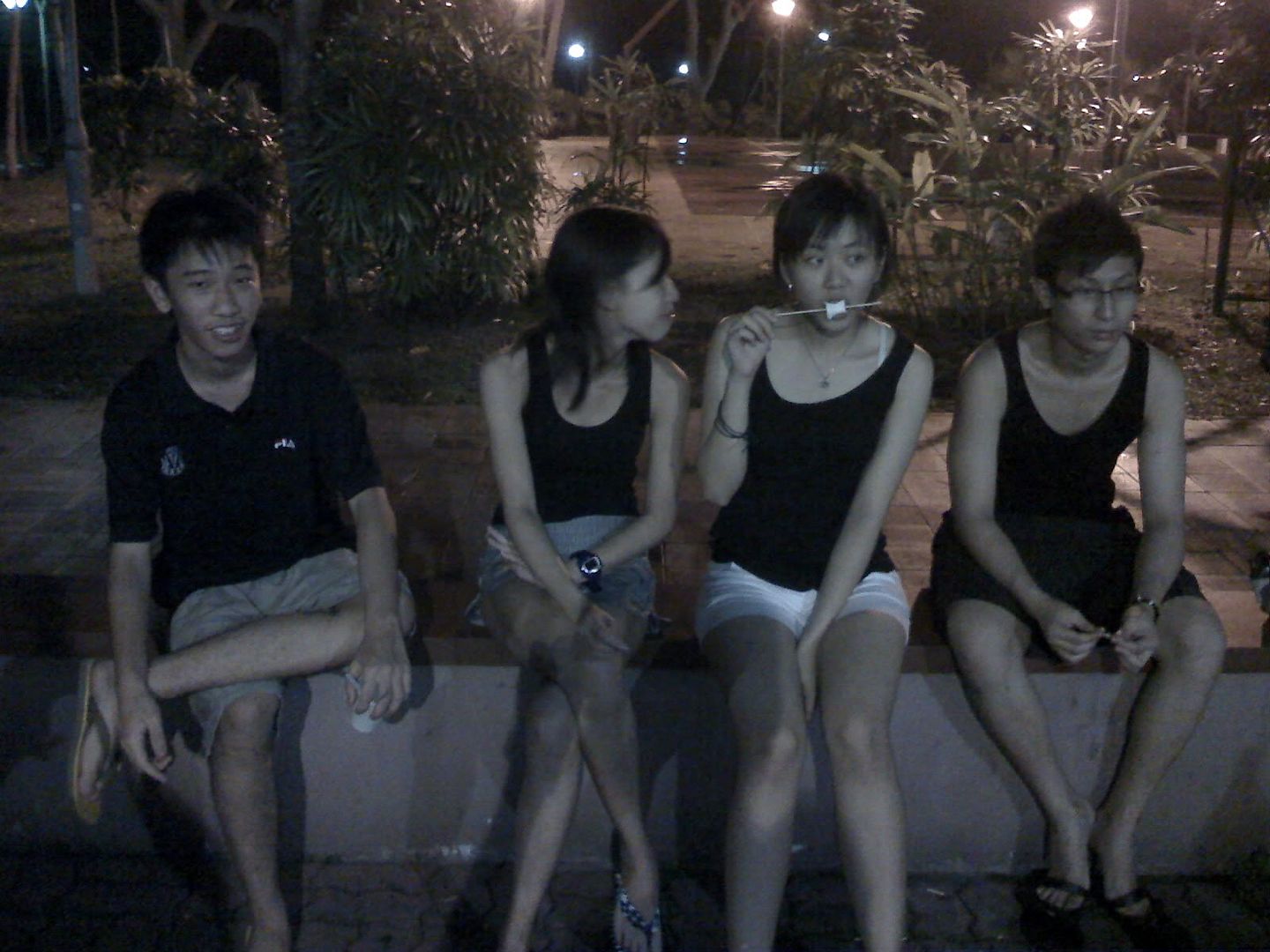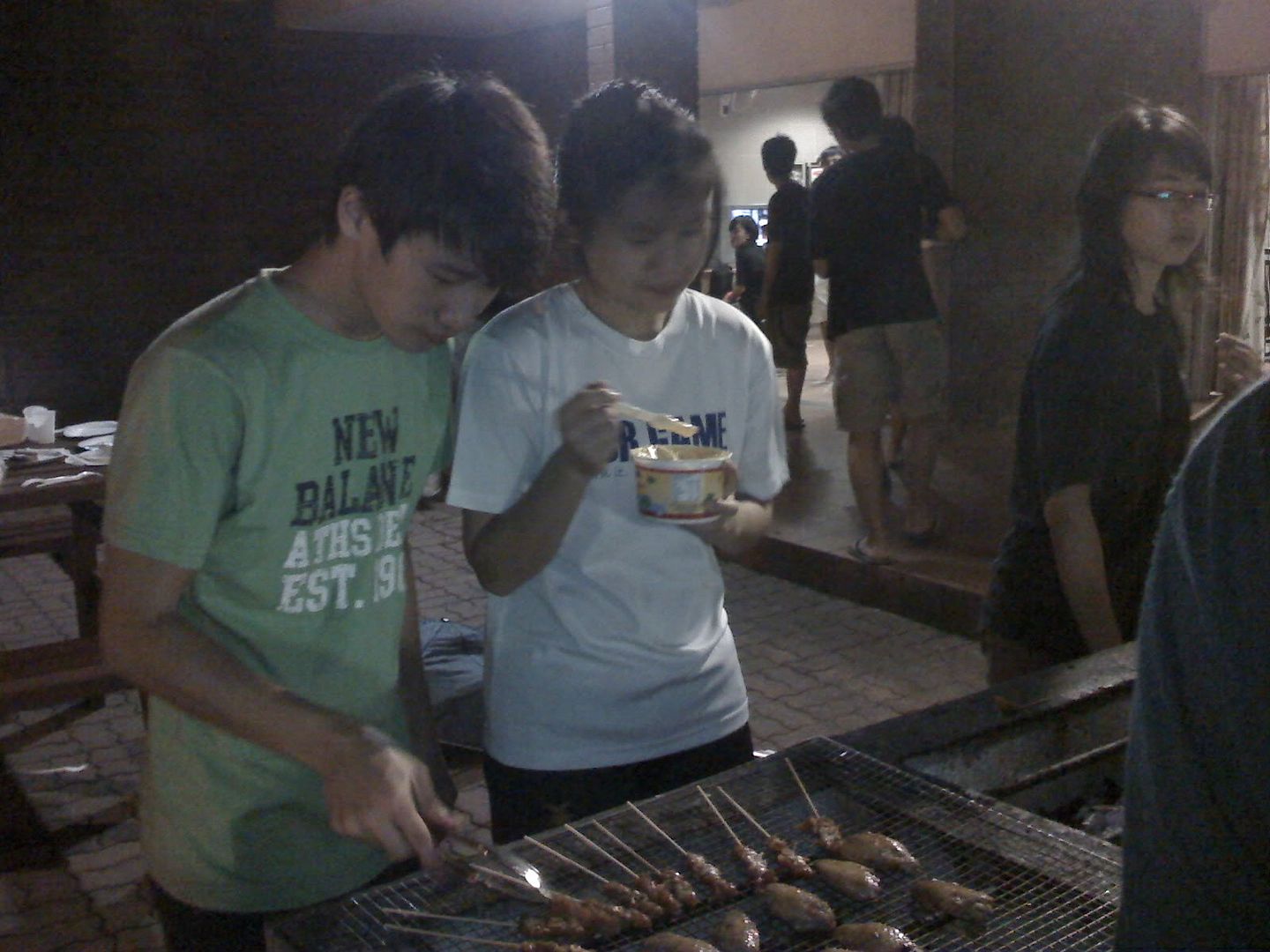 So thats the end of the first day. We watched movies throughout the night. From the comedic Borat to the near-porno flick American Pie (which made me turn away half the time), we watched till the next morning.
So its no surprise the next morning, half people half the people were asleep, like the two guys below.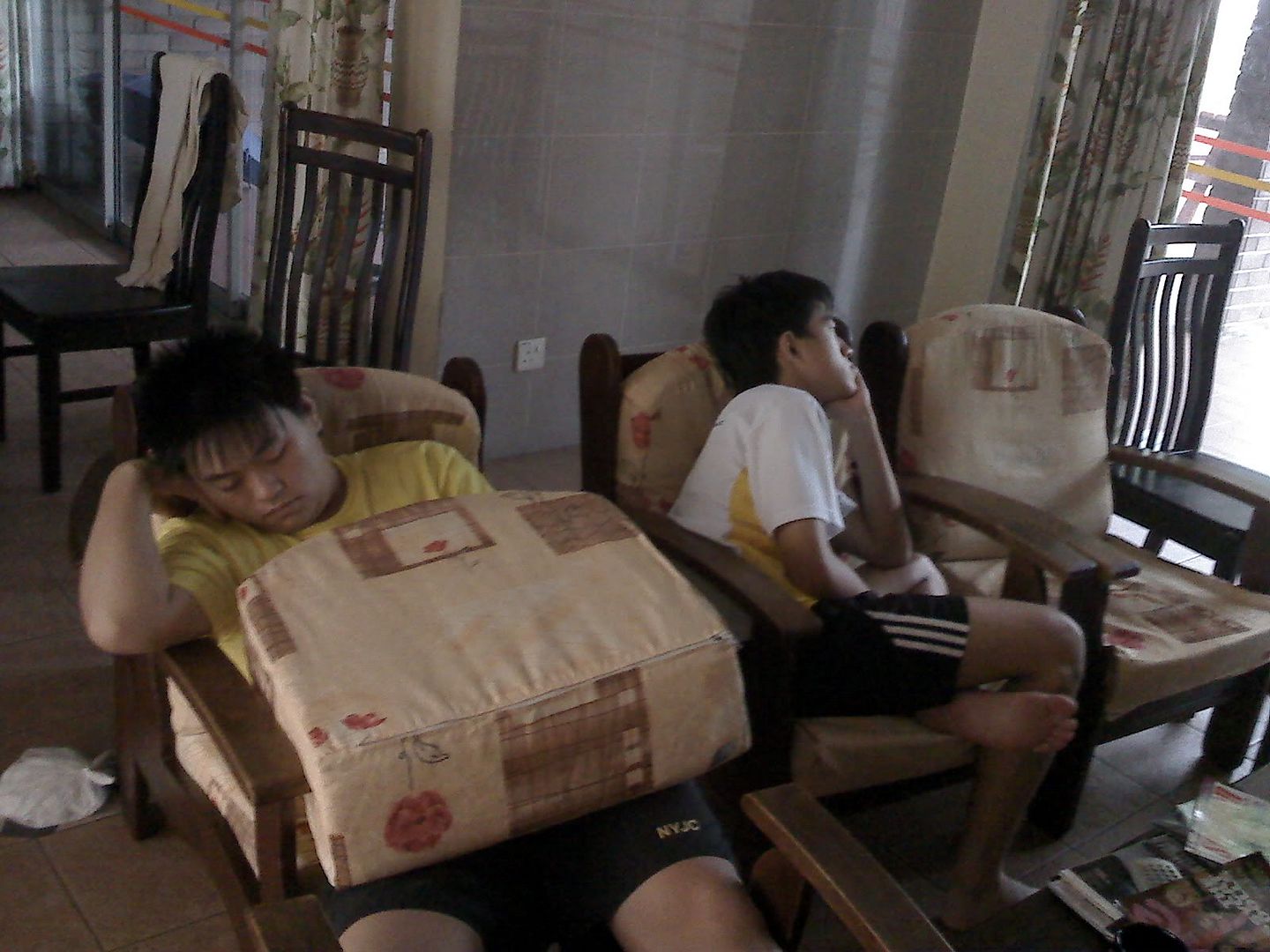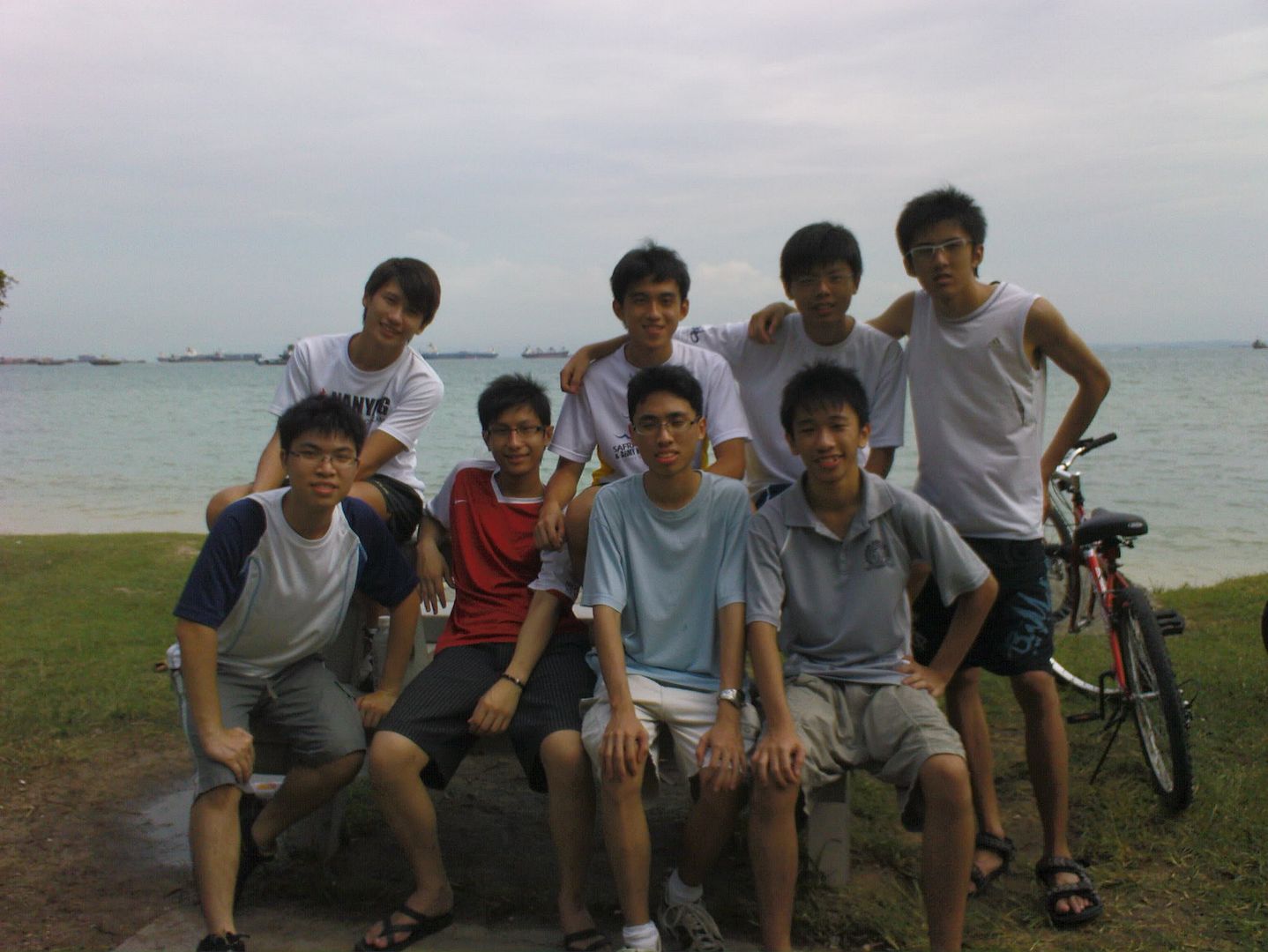 After lazing around for most of the morning, half the class went for Escape while those above with me included decided to cycle. With Chwee at the helm we rented some bikes and cycled from our chalet to East Coast Park and back.
The total distance was supposed to be 40km but somehow it ended up to be 50km. I saw the sights of places like Bedok and Changi Airport along the way. The returning route went through a pavement which ran parallel to the takeoff runway. Along the 4km stretch, I saw planes takeoff continuously. Never seen such close ups before!
And man, 50km is the longest I have ever rode in my life. I know some of the class guys said this is nothing compared to the 128km they rode months before, my case is different ok? There were several distance markings along the way. As I rode, I silently hoped the numbers would get smaller and smaller. But when they reached to near zero, a larger number appeared which diminished my hopes. This cycle repeated many times till we returned to our chalet some 4.5 hours later.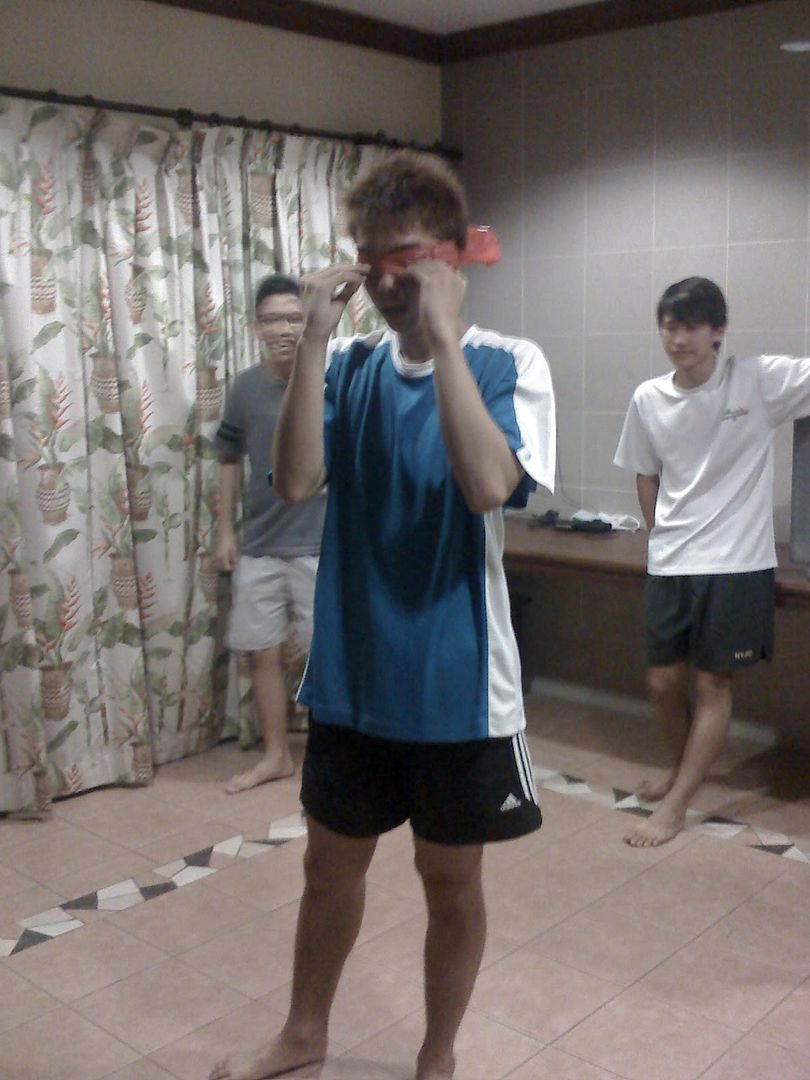 Later that night, we played a "blind mice" game on Cheryl's suggestion. The blindfolded "monkey" had to pick a person out of a moving crowd and identify him from just the physical features. The best person of the day was Wei Liang. Whenever he fell or got caught, he would shout "Woah!" and everyone would know it was him. I myself managed to identify him because of that.
Then next was Truth or Dare. Wah, this game was supersick with the likes of Chwee and HH. Suggested questions and acts of sex and porn galore, with this two kings of the trade. Shall not elaborate, the two pics below can tell the full story.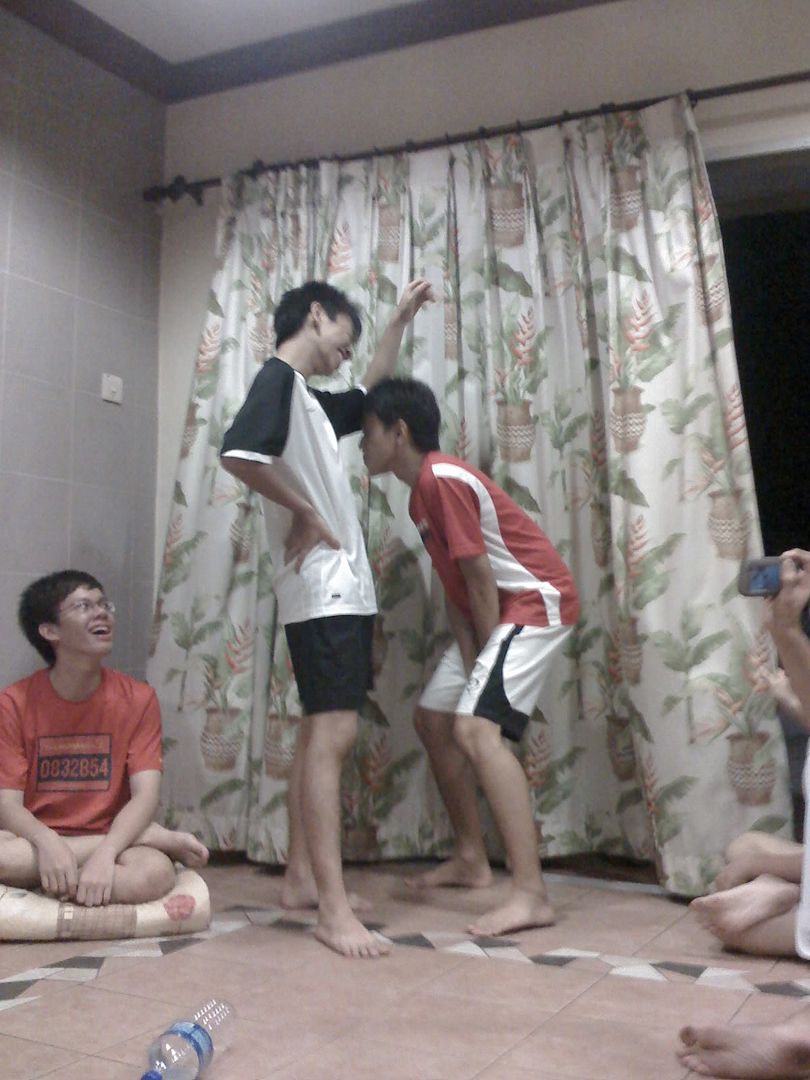 On the third day when I woked up, I was so shocked that someone painted my toe nails with red nail polish. Looking at those around me, they have suffered the same fate except some have some snake powder emptied over their hair. Damn lame and stupid to those who commited it. Gabriel's blog has the
full story
since he was one of the participants.
So that ends the wonderful class chalet I had. Will miss the class alot next year when most of the guys have to go for NS.
--------------------------------------------------
I had my first proper date with killerzephyr yesterday 22 November, which is exactly our 2nd month together! The nutty stuff we did is not for public consumption (but dun think dirty)! But I will forever remember this day, that time, with you.
Happy second month anniversary!