Edit 1 (4/9 8.55pm): Added race progress timings
I completed my first long distance 10km run! Its a significant milestone for me as I have NEVER attempted such a long distance run before.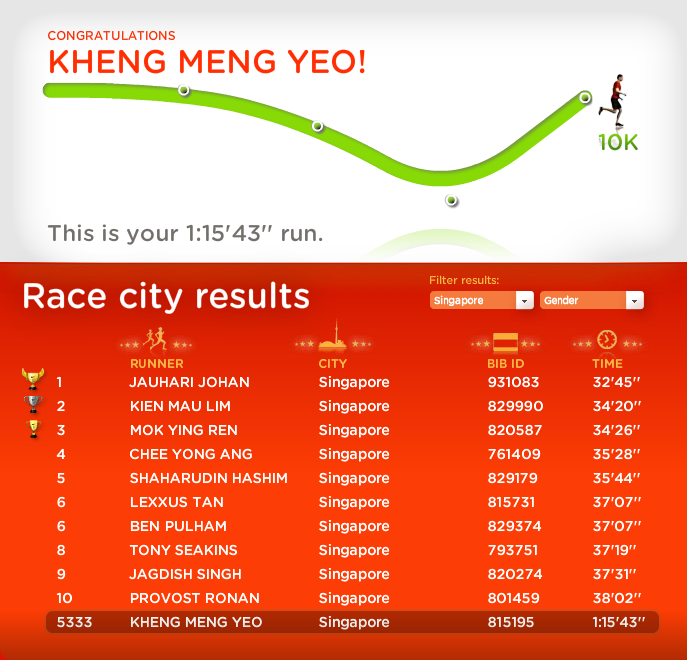 Results obtained from Nike+ Human Race 10k
website
. 1 hour 15mins 43s! Placing 5333 in Singapore, 174300 in the world.
0.0-2.5km ---- 6mins 58s/km -- 2.39m/s
2.5-5.0km ---- 7mins 32s/km -- 2.21m/s
5.0-7.5km ---- 8mins 41s/km -- 1.92m/s
7.5-10.0km --- 7mins 06s/km -- 2.35m/s
The average time for Singapore is 1:13'59. Although under average, it is the completion that counts.
First time or not, everyone completed the 10k in the end. Many thanks to Cheryl and Hui Jie for helping us take care for our bags. We did not dare try for the possibly unreliable baggage service. Thank you girls!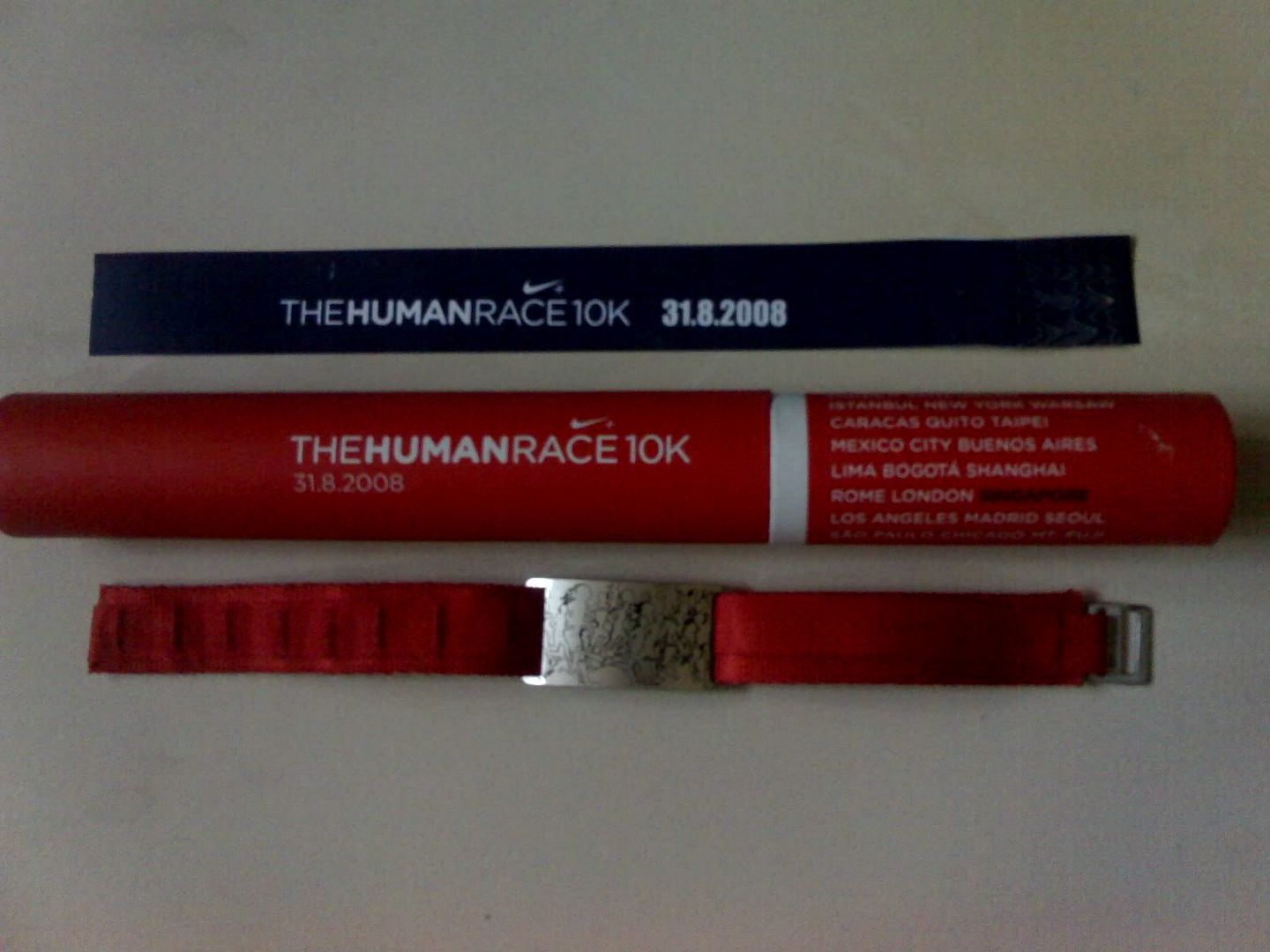 The blue wrist tag and the (cheapo) finisher's bracelet. Blue tag wearers were supposed to finish under 65mins. My 76mins finish certainly did not make the mark. But who cares?
--------------------------------------------------
Went to Fish and Cole later for our celebratory dinner. My first time eating at this famous outfit too.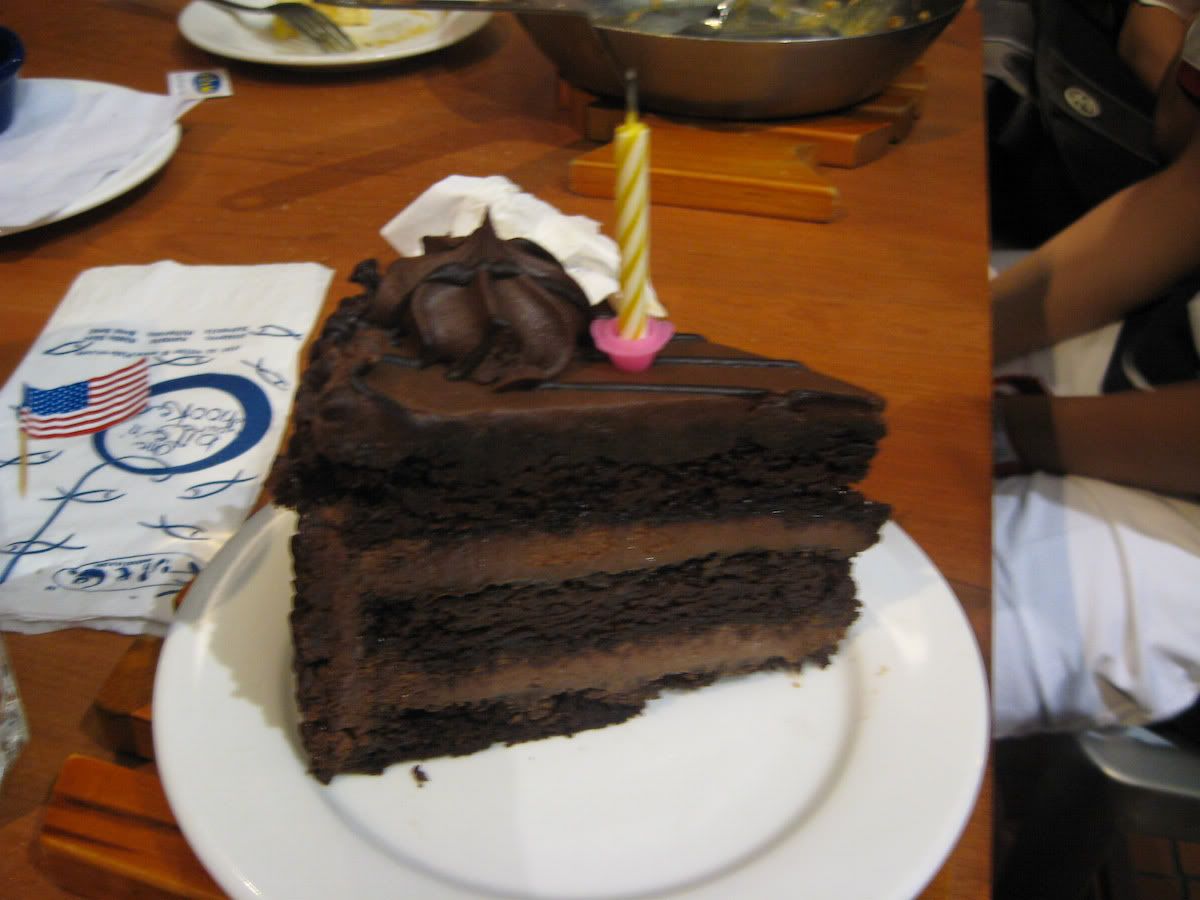 And this (very large) slice which I had to finish up. Really one of the best chocolate cakes I have eaten in my life! Thanks 0713 for it!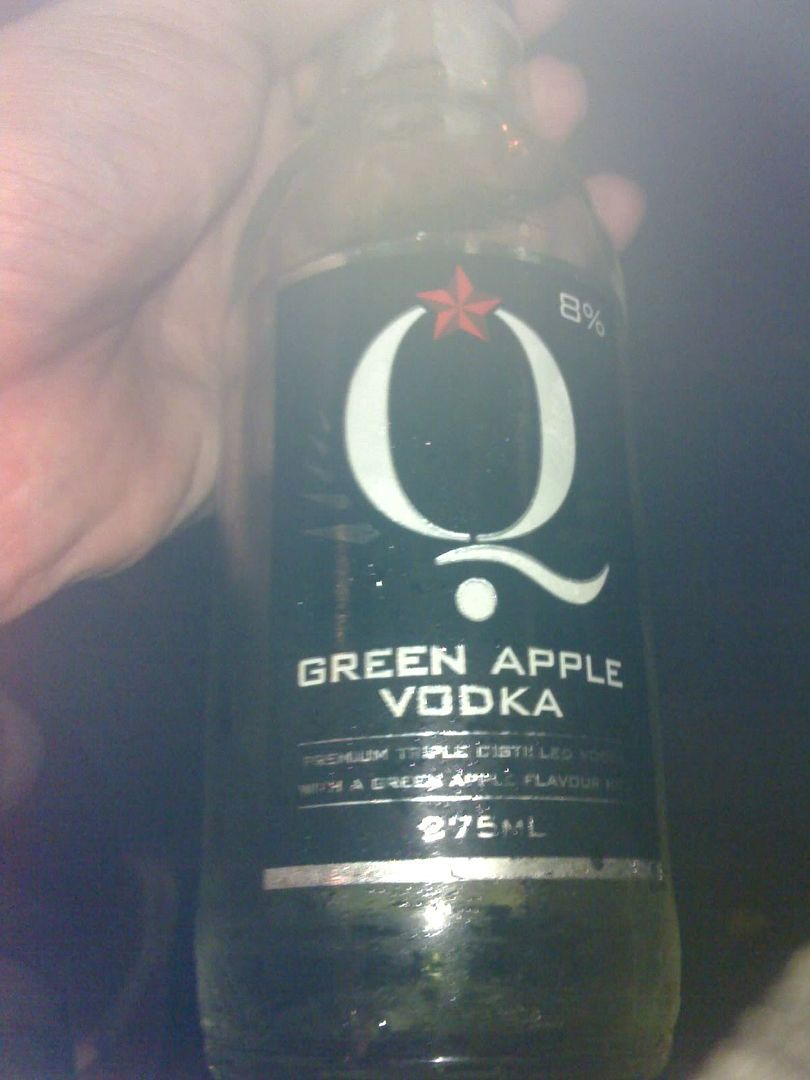 I only drank 1/4 of it, the rest was happily gulped down by the guys. Having totally no experience with alcohol, I did not dare risk getting drunk even if its just 8% content. I kept the bottle as a nice souvenir.
I think mine should be the most unique birthday celebration ever from my class. It was totally unexpected unlike the rest. And one of the few celebrated outside of school. Thanks to everybody!!! (Thankfully, for the second time running, no Cindy to smash me with cake!)
--------------------------------------------------
The last picture I am including here was taken during the Teacher's Day celebration last Friday.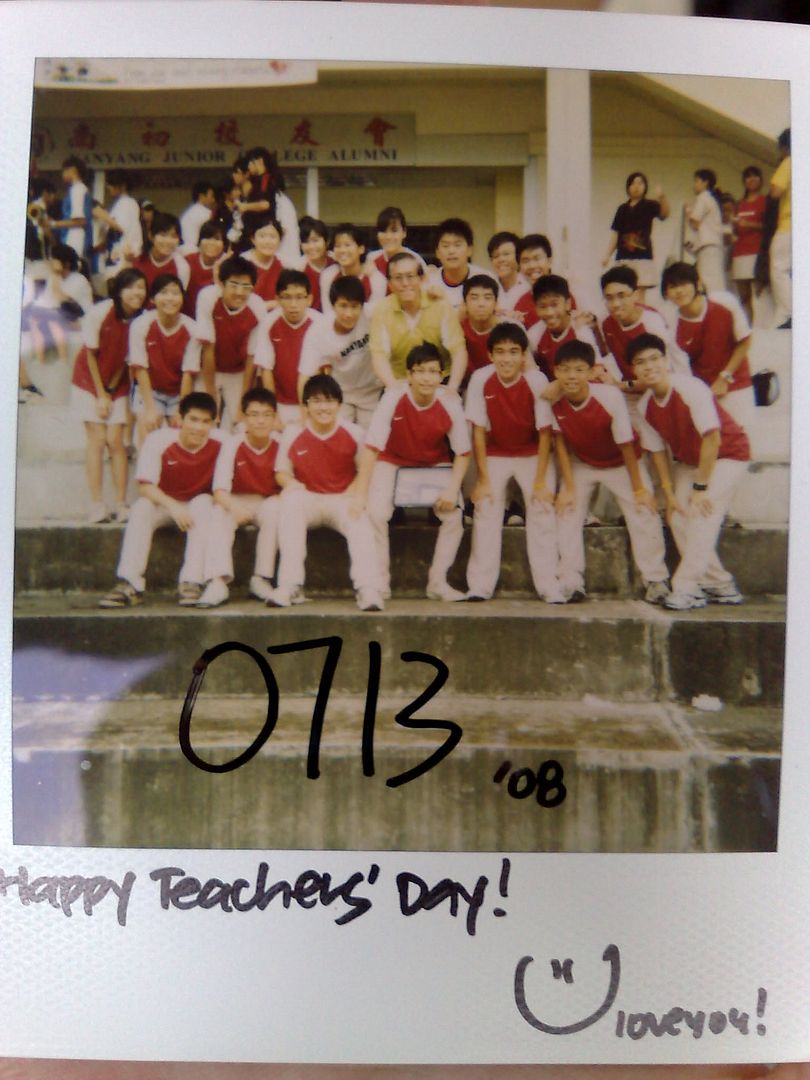 A picture taken using Weimin's gf's
instant
Polaroid camera. I have heard of it before but it was my first time seeing it in action then.
Hopefully, a lasting souvenir for our CT Mr Pun!
Labels: 0713, milestones