(This post has been backdated to reflect the date of the activity)
Post completed (7/6/08 9.13am)
I have never fished before. So when the the opportunity arose with my class, I took it. So at 10.30am, we came to Punggol End. Dunno what happened to my handphone. Many of the pics were not saved. So here's what I have.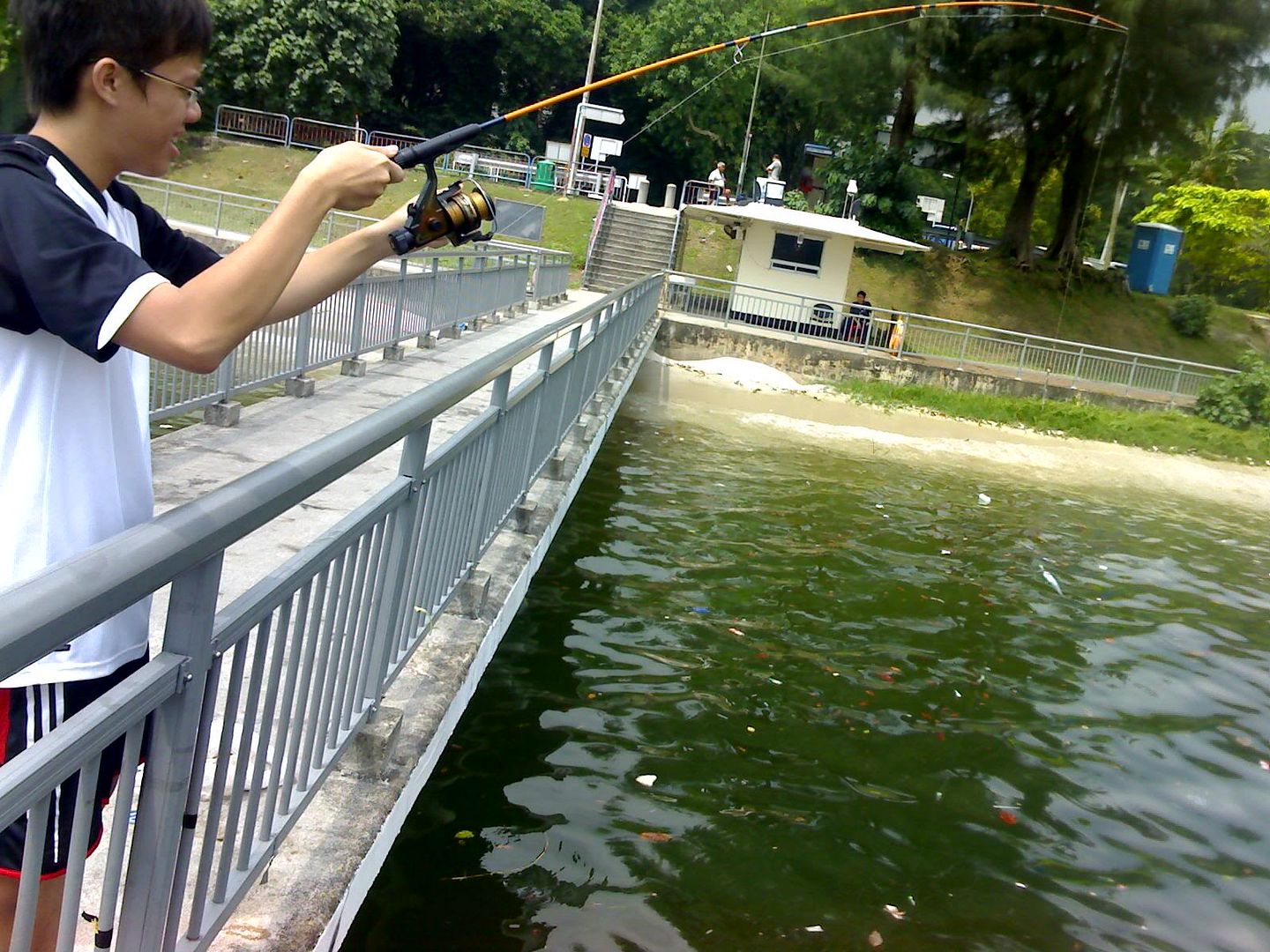 Gabriel was super lucky!!! He got a fish barely minutes after he came whale the rest of us was slogging out unluckily in the baking sun.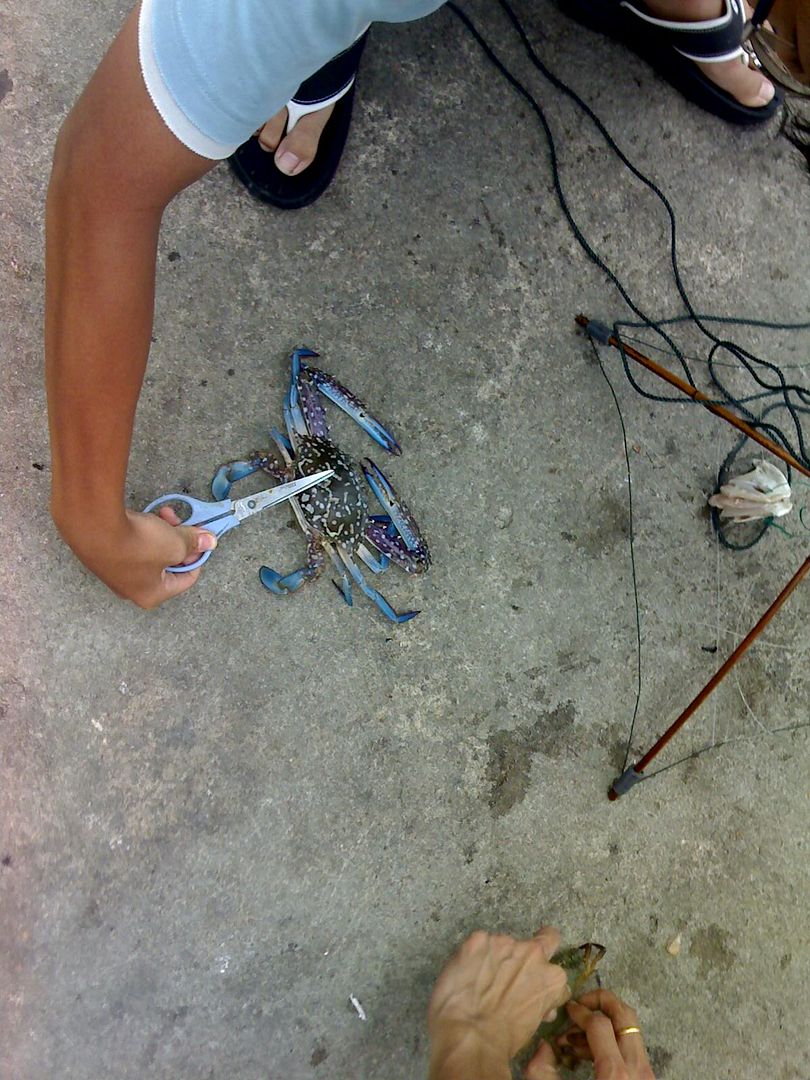 No catch matched the two crabs caught by Amos! Needed two people to hold them down as they attempted to scurry back to the sea.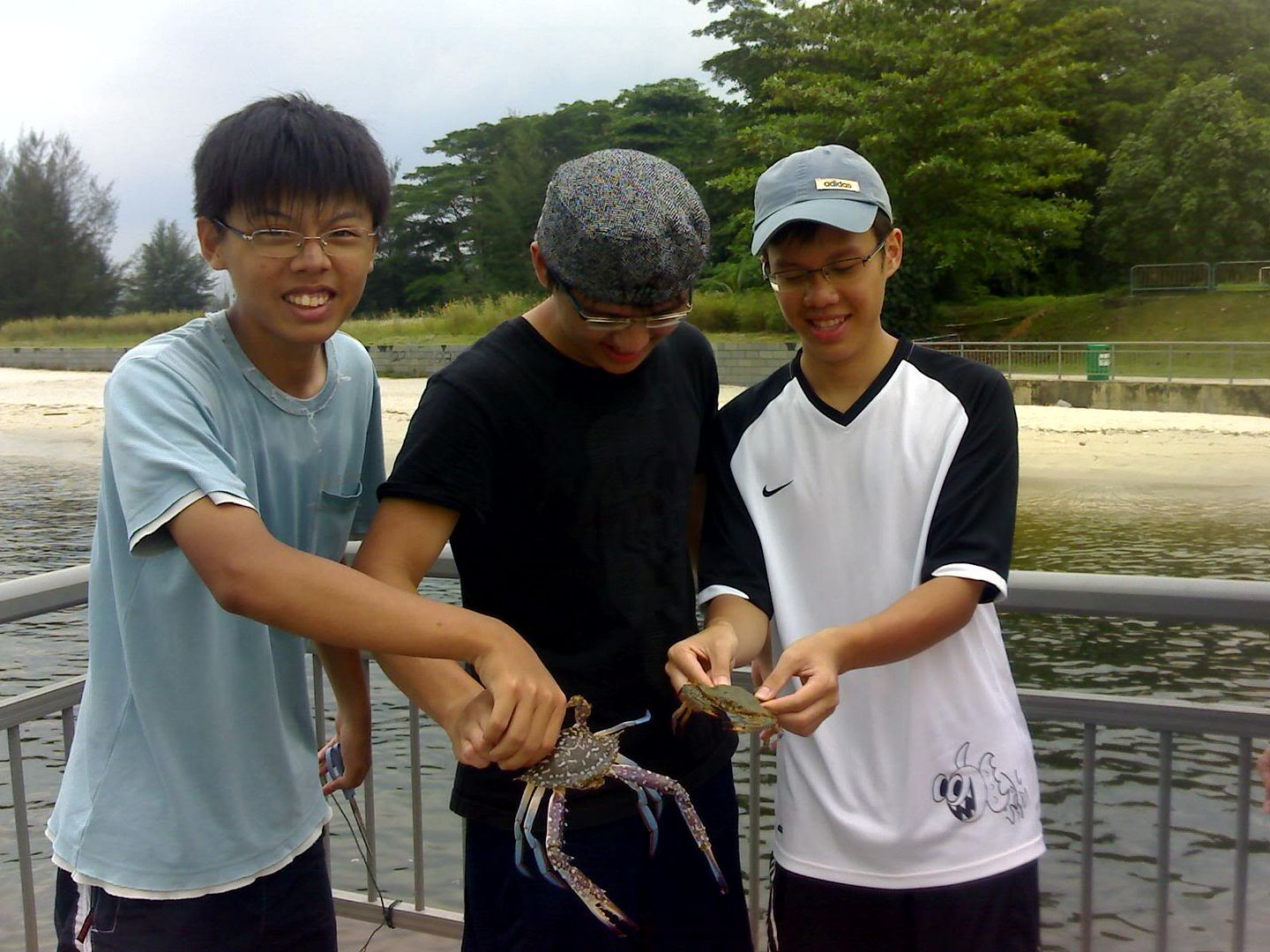 The main credit of course goes to Amos. The other two? Dunno leh. HH maybe got help. Not so sure for the guy on the right...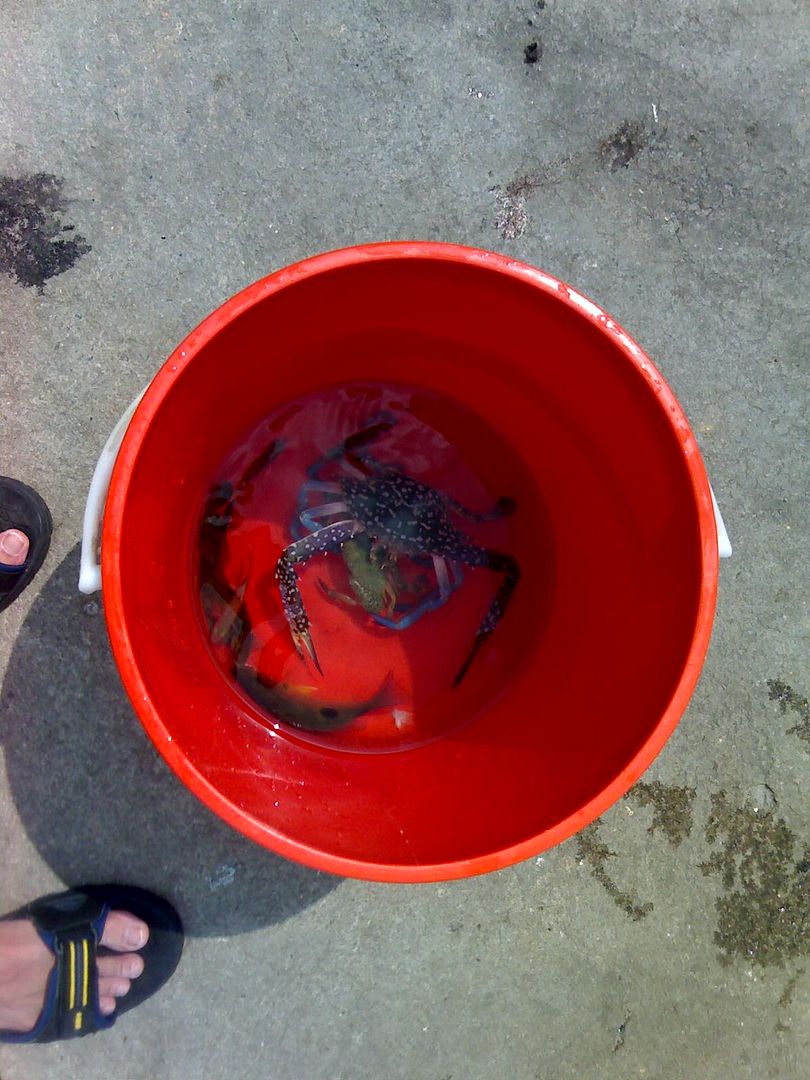 Catch of the day. Think Guo Hao got two fishes, Gabriel one small and large fishes, HH's brother one fish, Jun Hong two cat fishes and the two crabs from Amos.
--------------------------------------------------
We next proceeded to Hui Jie's condo for the BBQ. Many thanks to her for making the arrangements!
The unlikely chef! Jiarong frying the rice. The rice was good. But I think it was a little too much on the salty side.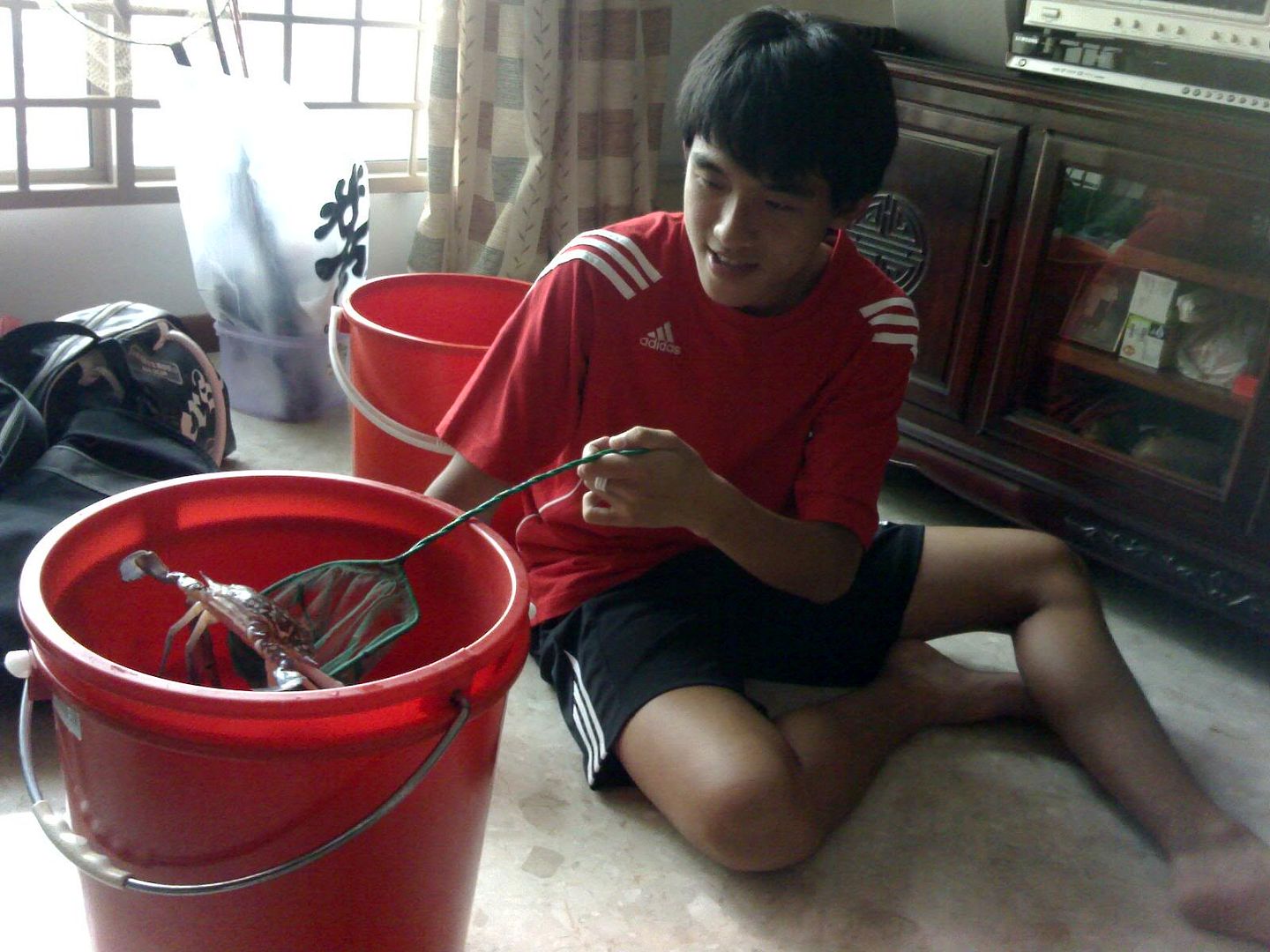 Chuen Hwee up to his playful antics again. He was staring at the crab for quite long the moment we entered her house. Yes, we brought our catch back to her house!
Labels: 0713